Pin
Mama Ru got a little impatient with her girls this episode for not knowing their queer history! We thank her for this opportunity to talk about our book again.
Look, we can more than understand the urge to want to slap the young for not respecting their queer elders, but we'll reiterate a point we made a couple episodes ago when Ru and Michelle got huffy about twenty-somethings not knowing a 75-year-old movie reference. This may seem surprising coming from the authors of a book about queer cultural history, but we are rather strongly of the opinion that young queer people shouldn't be taken to task for not knowing references that middle-aged or older queer people take for granted. Young queers, a little secret from your elders: Your average 50-year old gay man did not have a deep understanding of musical references from the 1940s when they were 25. Don't believe them when they claim that we all did.
Pin
Would we love it if Millennial or Gen-Z queers knew who Charles Nelson Reilly was or why Sylvester was important? OF COURSE. Our book is entirely based on the hope that young queers and their allies will be interested enough to pick it up and more importantly, intrigued enough to dive further into our shared LGBTQ history. But the researching and writing of our book firmly solidified the idea in our minds that young queer people have to be encouraged to look deeper, not made to feel bad that they haven't done so. Because look: we bet most of the younger queens in that Werk Room know who Marsha P. Johnson was. We were probably a good ten years older than most of them when we learned about her. That is WAY more important knowledge than knowing songs from two decades before they were born.
To be fair, we don't think the queens suffered any wrath from the judges for not knowing who Charles Nelson Reilly was or for not having a ready answer as to their favorite songs from 45 years ago. If anything, Ru was actually pretty amused by it. But it sure feels like this season has a distinct "teach the children" vibe to it; which, hey, we're all for that. In fact, we'll put this out here right now: The folks at World of Wonder have never so much as acknowledged our book, but any queen who tries out for Drag Race is more than welcome to contact us and request a copy. We'll happily send one their way. We guarantee if you read it Ru won't give you the finger or threaten to slap you. But bitch, if you win a challenge or impress the judges with something you picked up from it, you better recognize.
Pin
Even so, we can't state this firmly enough, as the authors of such material, and as Gay Men Of A Certain Age, we are very strongly of the opinion that young queer people should be far more focused on making their own history and their own queer culture than spending too much time in the past. We've asked this in many a debate with gay men of our own generation, upset that the young don't sanctify the same things we did: Isn't this what we marched for? Didn't we all want a world where the queers coming up behind us could live their lives freely, openly, and forward-facing? The main thesis of our book is that queer culture arose directly out of the oppression queer people faced. And while the world is nowhere near full acceptance of queer lives, the fact remains that in the U.S. at least, queer people are not living under the same oppression their ancestors did and because of that, the culture of the past isn't going to resonate with them as strongly as older queers might like.
Anyway, let's get on with this review, shall we?
Pin
Pin
Kandy and Tamisha started off the episode by rehashing the argument they had in the last one (to be fair, it's the same day for them) and we felt little knots form in our stomach, realizing that these queens were handing the producers a reason to pit them against each other. To their credit, they managed to make up by the end, but you'll never get us to believe their fight wasn't the primary reason they wound up in the lip sync. The show's done this sort of thing way too many times for it to be a coincidence.
The mini-challenge was a little weird; not so much the theme of it, but the way it only asked half the queens to do drag while the other half just stood there. Still, the results were cute enough:
Pin
Pin
Pin
Pin
Pin
We were happy to see Tamisha and Elliott win it, if only because we're so sick of the other queens ragging on them and acting like they're filler queens. Utica continues to demonstrate a world class visual and fashion design sense that she undercuts with too much camp and weirdness. That's about all we've got to say about that.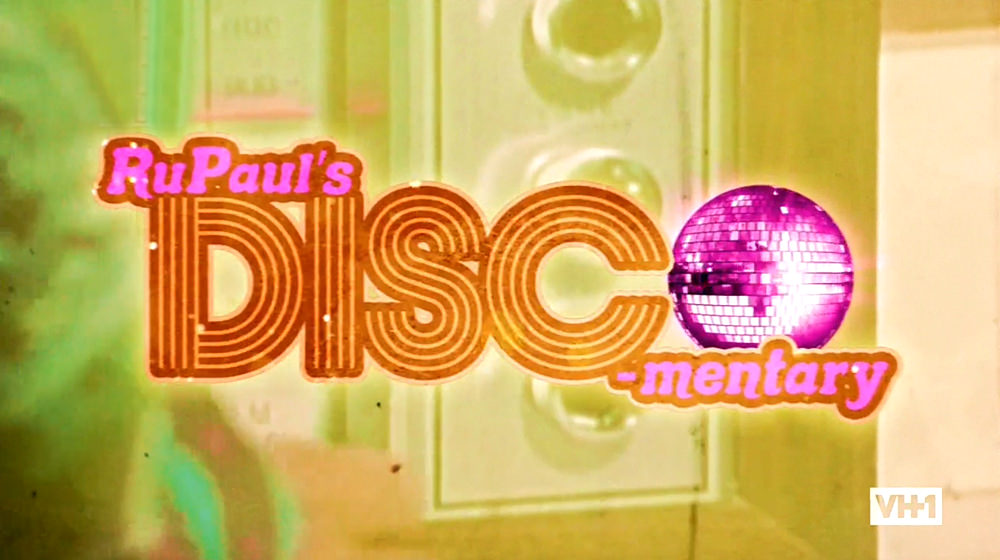 Pin
We thought the Disco-mentary was fairly well done and hit on all the most important parts of why Disco was important to queer people and worked in references to the major players, events and arenas in which it thrived. And it was great how they tied this history lesson directly to a dance challenge, affirming the entire reason we pitched our book in the first place: Drag Race, for all its flaws, is the best showcase of queer cultural history and queer social norms television's ever seen.
Pin
The problem with challenges like these is that the home viewer has almost no information to support the judges' decisions. From what we could tell between all the editing, it looked like the quality was pretty high across the board. There were no real disasters – which is to all the queens' credit – leaving the judges to nitpick their way to a bottom three.
Pin
Yes, Tamisha was technically on point but timid. Yes, Kandy is limited and her outfit was too plain. Was that enough to send them to the bottom? Who knows? It was their fight that put them there more than anything else. Still, it does seem kind of crazy that Denali and Rose got absolutely no recognition for their technical perfection. And it feels like Tina keeps getting over-praised. Sure, her dance moves were surprisingly good, but the judges are weirdly timid about critiquing her looks. Also, it's kind of odd to base most of your praise for the winning queen on how good her wig looked.
On to the runway:
Category is: Little Black Dress 🖤

Whose LBD was your favorite of the night? ⭐️ #DragRace pic.twitter.com/hcaOQ44hiX

— RuPaul's Drag Race (@RuPaulsDragRace) February 6, 2021
Pin
The category was Little Black Dress, which practically begs for the queens to get as creative as possible. Again, the judging here made little sense. We understand the reasons why Gottmik wants to serve body and how that's pretty much a political statement coming from a trans man in a drag competition, but she really should have gotten some sort of criticism. This was a pure fashion category and all she did was tape some doll clothes to her crotch and ass.
How Symone was safe eludes us. Denali too. Theirs were easily among the top looks on that runway. We suppose Rose got waved through because of her exceptional dance performance, but someone needs to take her to task for these hellaciously unflattering outfits trimmed in tulle. All they do is remove any illusion of curves and accentuate things like her big arms and broad shoulders. Lala's look was cute enough.
Pin
We honestly don't get the praise for Tina here. The dress was campy enough but the proportionizing was terrible. We don't care if the color scheme is her thing, Michelle needs to read her for stepping out in the same fast food logo looks week after week. And that wig was sad. We appreciated Kandy's nod to both Commes des Garcons and Princess Diana. We wouldn't have credited her with cuts that deep. It was a cute idea, but the execution was messy as hell. Elliott's all about that gender illusion drag, but it keeps leaving her looking like she got her clothes on sale. Drag Race expects a higher level than just stepping out looking like a lady.
Pin
It's utterly amazing to us that Tamisha's been doing this competition with an ostomy bag strapped to her. She is a true legend and she's going to walk away from this competition with a worldwide fanbase like none she's ever enjoyed before. Having said that, there's no denying that she's still recovering from her illness and that's what's holding her back. This dress would've been greatly improved with a more cinched and defined waist, but that's obviously not an option for her. She'd have been so much better off in a babydoll or some other silhouette that allowed her to be fabulous without worrying about her shape. Olivia's look is just okay. It honestly feels like the judges just wanted to give her the win this week and came up with justifications for it. As for Utica, we may get some pushback here, but we absolutely agree with the critiques she's been getting. This look was a brilliant concept that suffered from her being too clever by half and because once again, she doesn't seem to understand that she's selling conceptual high fashion, not camp.
Pin
Honestly, this broke our hearts a little. Tamisha's not up to her full power and those limitations are the reason for her exit. To be fair, Kandy really did kick ass here, but to our eyes, Tamisha is the clearly superior queen. She just can't give you right now what she can give you when she's at her best.
Pin
It hurts to see her go, but she gave one of the most gracious exits the show's ever seen and we're pretty sure the fandom would riot if she doesn't get called up for the next All-Stars.
Legendary Children: The First Decade of RuPaul's Drag Race and the Last Century of Queer Life, a New York Times "New and Notable" pick, praised by The Washington Post "because the world needs authenticity in its stories," and chosen as one of the Best Books of 2020 by NPR is on sale wherever fine books are sold!
[Photo Credit: VH1 via Tom and Lorenzo]
blog comments powered by

Disqus