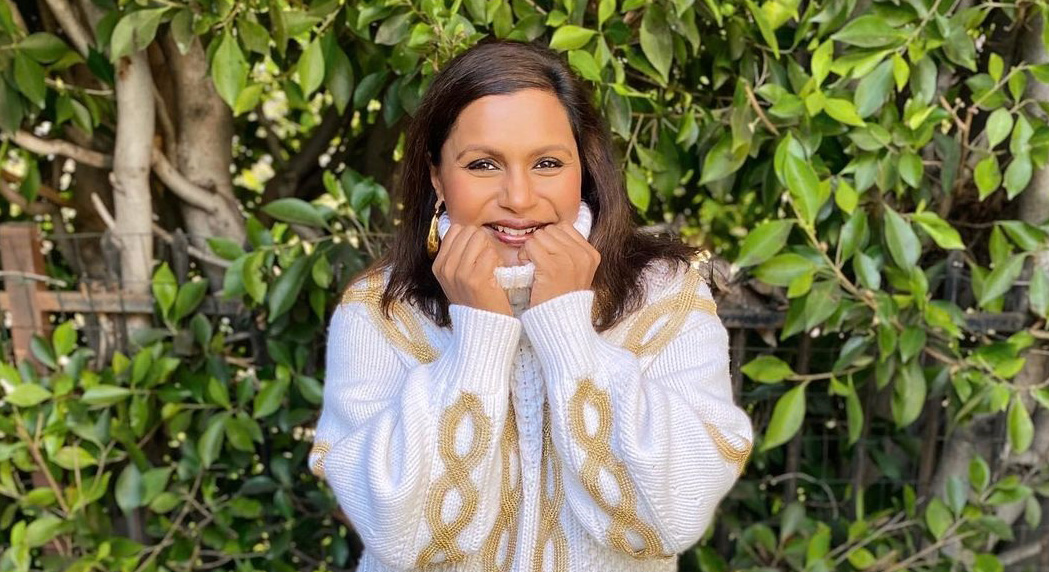 Miss Mindy, we love you and we love that you serve up fashion on the 'gram for no other reason than because you clearly love it and we love Alexander McQueen and we love risk-taking and so we hope you understand that everything we say is accompanied by a veritable CLOUD of love, but…
View this post on Instagram
Oooh, honey. That's just a straight-up terrible design.
She seems to be loving it – and to be fair, there's got to be something fun about recreating a McQueen runway look in your own backyard. But that sweater-thing is a fashion experiment gone wrong. By all means, play around with the oddity and have fun with it, but this is definitely one of those 'gram looks that would never work on a red carpet or talk show set.
Killer boots, though.
Style Credits:
– Alexander McQueen Sweater Dress and Boots from the Pre-Fall 2020 Collection
– Alexander McQueen Peak Knee-High Boot from the Pre-Fall 2020 Collection
[Photo Credit: Mindy Kaling/Instagram, Courtesy of Alexander McQueen, alexandermcqueen.com]