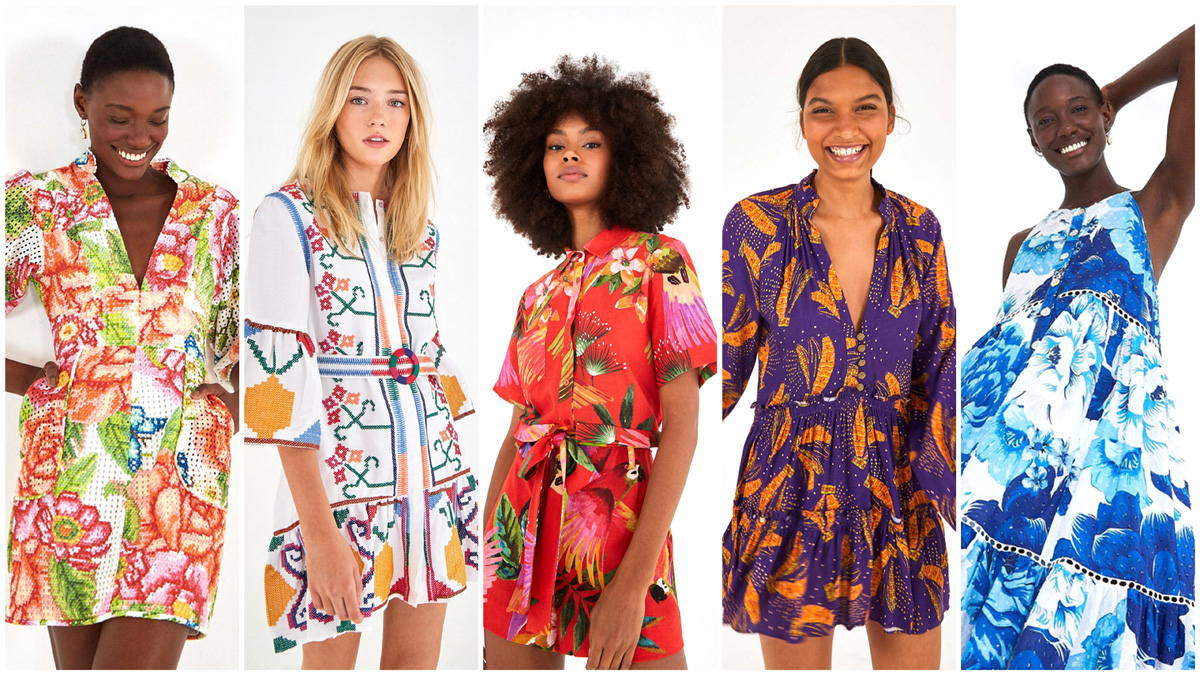 We're always on the look out for a fun, chic or eye-popping international brand to feature here so we've got to thank Miss Kerry Washington for putting FARM Rio on our radar this week. Calling themselves "Brazil's most beloved clothing and lifestyle brand," Kátia Barros and Marcello Bastos, the co-creators of FARM Rio and their brand of fun, colorful, breezy and stylish looks, can do a better job of introducing themselves than we ever could:
We are a group of creatives from Rio de Janeiro, Brazil, that believe in the existence of happiness. More than a brand, we create enlightened cultural movements since 1997. Based in good energies and beautiful frequencies: We believe that solar rays enlighten the soul. We believe in all colors and shapes that nature brings to our eyes, to our feelings. We believe in local culture, and we keep it alive. We believe in quality, we adore details, and the emotions created by these elements, because a powerful product inspires positive transformations in everyone and everywhere. We also believe in hugs, or in Portuguese – we believe in "abraços". And once we believe, we are. Just like that. Welcome to our magic, and feel it in your soul.
We may be heading into pumpkin spice time, but it's forever summer when you're wearing – or even just admiring – these joyously vibrant pieces.
[Photo Credit: Courtesy of Farm Rio]
blog comments powered by

Disqus