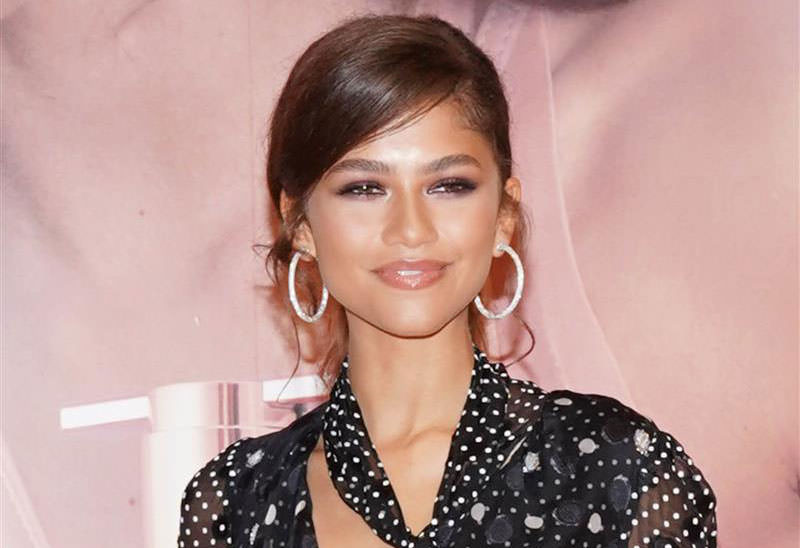 BRING IT, GURL.
It has been broughten. Wearing your fashion line to your fragrance launch is simply how A-list celebrity is defined these days.
This is pretty much flawless. Of course she'd be well-suited to something from a collection that literally bears her name, but we have to give some credit to the design team, because this dress is one of the best things we've seen with a Hilfiger label on it in ages. LOVE the boots. This is one of those very brief times of the year when celebrities wear season-appropriate styles. Most of the rest of the year, they're all a season ahead of the weather in an endless campaign to remain fresh and of-the-moment, which is the biggest unstated part of most celebrities' job description.
Anyway, we're rambling. She looks flamazing. And just to be total bitches about it, we'll note that we're not entirely convinced on the earrings which seem to pull focus just a bit.
Style Credits:
Tommy x Zendaya Black and White Polka Dot Dress from the Fall 2019 Collection
Styled by Law Roach
[Photo Credit: John Nacion/Startraksphoto.com, usa.tommy.com]
blog comments powered by

Disqus