Jessica Chastain visits BBC Radio Two Studios to promote her film "The Zookeeper's Wife" in London.
Oooh, Miss Jessica. You almost had this one.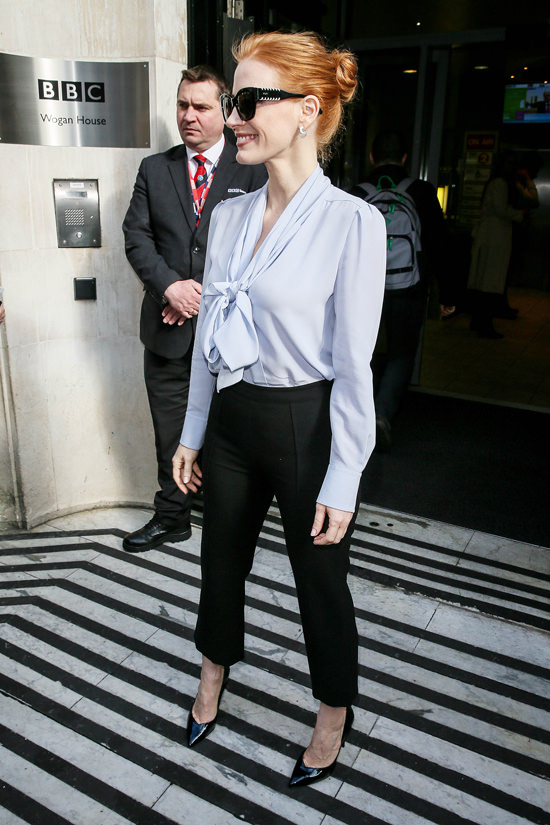 The cut of the pants is just a bit off, but you were thisclose to serving up Sexy Office Lady, which is always a great day look for a movie star on the go. You wind up looking chic, but slightly relatable. Or you would, if everything fit better.
Also, please pardon our phrasing, but that's one tight little pussy bow. It looks way over-knotted, to be honest, like a bow on a present. They're supposed to have a looser, more soignee feel to them. This is why the P-bow goes out of style so often and for such long periods of time. Every generation needs to play with it until they realize it's not worth the trouble trying to make it work.
Any second now, this generation will stop playing with their pussy bows. Count on it.
[Photo Credit: INSTARimages.com]