Serving up Margot Kidder-as-Lois Lane realness: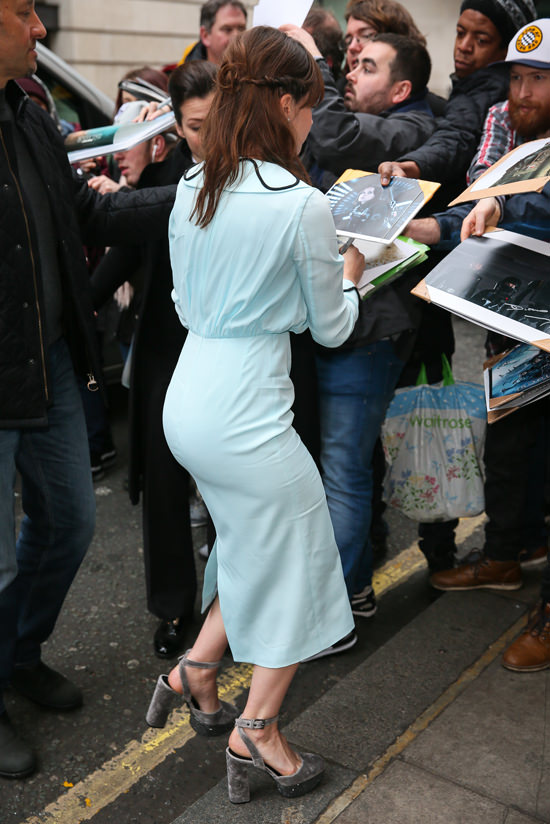 It's a bit awkward on her and a little flimsy and unfinished somehow. And the shoes come off a little … is "obnoxious" the word? But even with quibbles, we have to appreciate it simply because her red carpetry of late has gotten distressingly bland. The fact that this looks so much like Lois Lane drag is exactly what makes it interesting, even if the details don't quite line up for her.
It needs a belt, right? Or a jacket? Those cuffs are driving us nuts.
Those shoes really are obnoxious, aren't they? They're taunting us with their awkwardness.
Style Credits:
Emilia Wickstead 'Gia' Crepe Midi Dress with Black Piped Peter Pan Collar and Matching Cuffs from the Resort 2017 Collection
Delfina Delettrez Jewelry
Casadei Platform Shoes
[Photo Credit: IAN LAWRENCE/INSTARimages.com]