Chris Pine attends the press conference of "Star Trek Beyond" at Indigo Mall in Beijing, China.
This is a lot better than his octogenarian looks of late…

But it sure as hell isn't a sit-down outfit.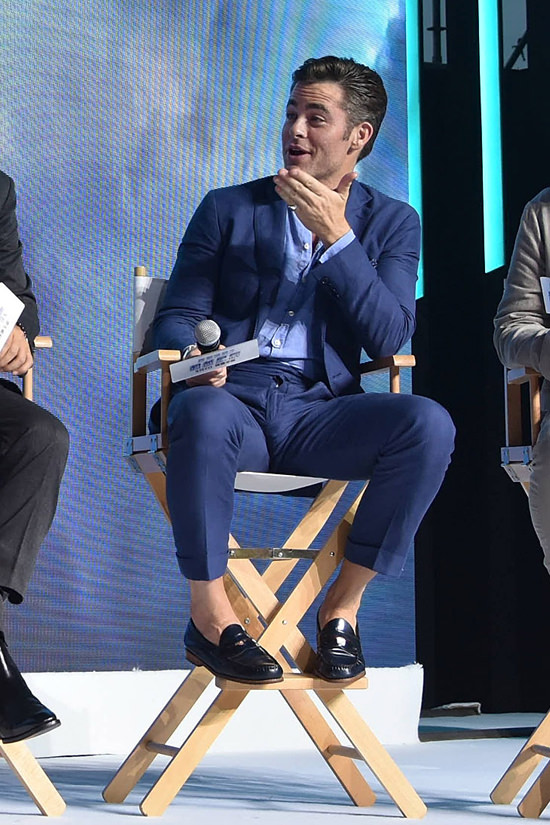 That's a lot of bulge and thigh for a press conference, mister.
The outfit's okay. An improvement, for sure, but it's still not setting us on fire. But the hair and grooming situation is more on point than they've been in a while, so we'll give him this one.
[Photo Credit: Xiaolu Chu/Getty Images AsiaPac, Emmanuel Wong/Getty Images, Courtesy of Givenchy]
blog comments powered by

Disqus