Chris Pine attends screening of "Hell or High Water" at ArcLight Cinemas in Hollywood, California.
Okay, so the good news is that we've apparently convinced Chris to let go of (some of) the head styling that tended to add ten to fifteen years to his age.
The bad news is …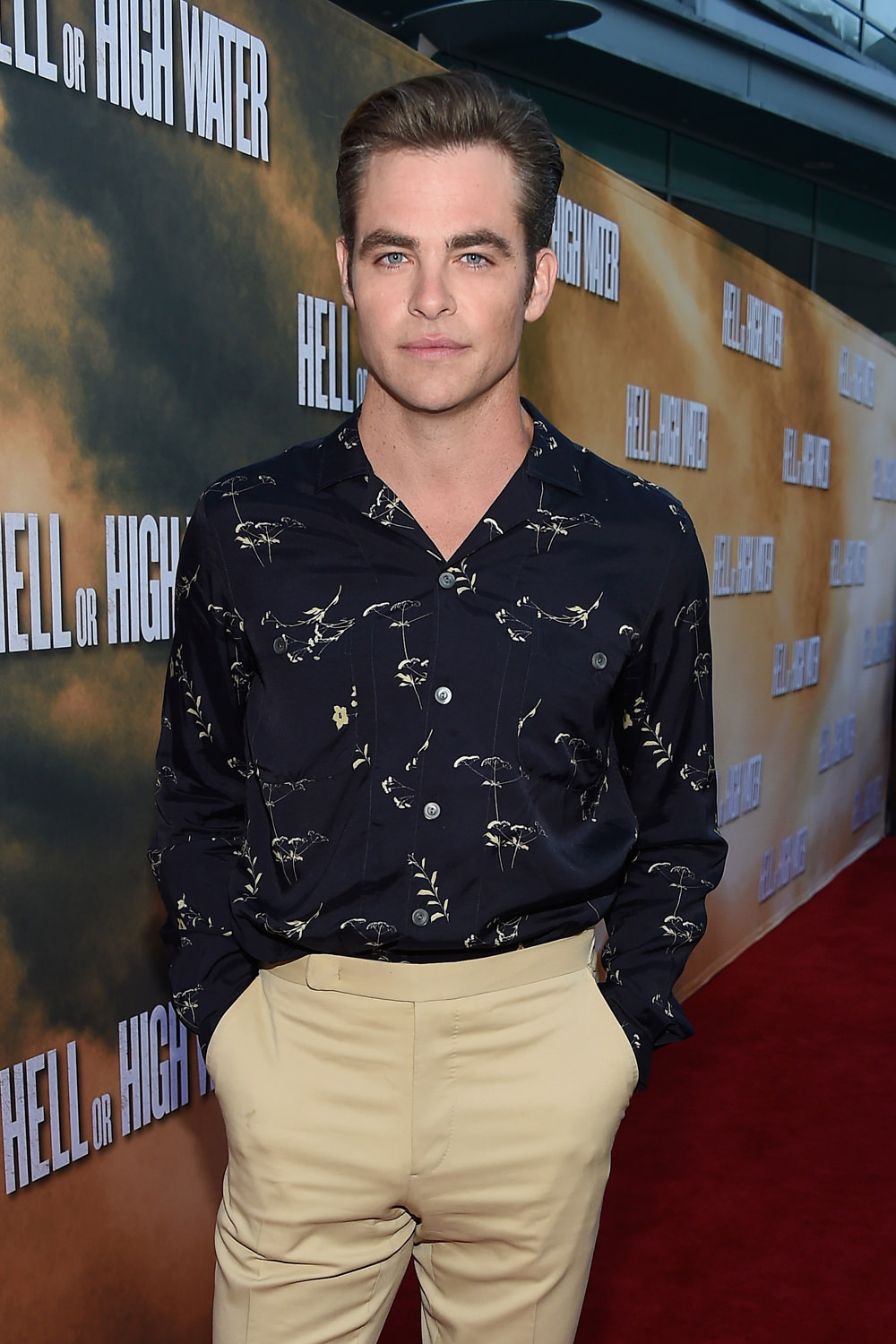 He added about 40 years to his below-the-neck styling and is now dressing like a 75-year-old.
Chris, real talk this time: You simply don't have the looks to ironically pull off an ensemble like this – especially when you insist on sporting Robert Wagner's hair. Maybe someone like, we don't know … Joseph Gordon Levitt could make this work. But even then, we think those pants would be a problem.
Those pants. They're more trousers, really. Slacks. That's what they are. Sansabelt slacks.
That shirt might've worked with a pair of jeans, except PeePaw here would probably call them dungarees.
Style Credits:
Boglioli Navy Floral Print Pyjama Shirt from the Fall Collection
[Photo Credit: Frazer Harrison/Getty Images – Video Credit: CBSFilms via YouTube]
blog comments powered by

Disqus