Girl, we would expect no less from you.
Jennifer Lopez attends the "China: Through The Looking Glass" Costume Institute Benefit Gala at the Metropolitan Museum of Art in New York City in an Atelier Versace gown paired with Jennifer a Swarovski clutch, Sutra earrings, and rings by Ivy, Harry Kotlar and Jack Vartanian.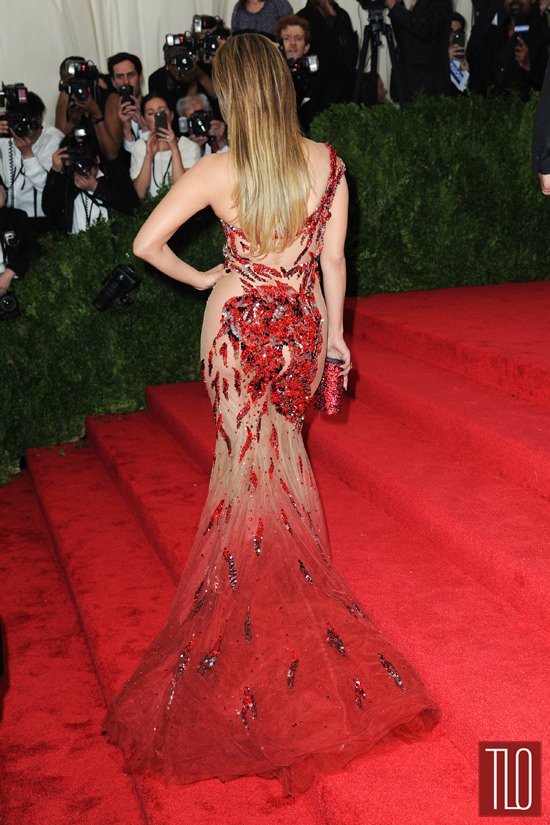 We appreciate the dragon motif and the overall divatude, but we have to say, we're a little underwhelmed by the theatricality, which is somewhat lacking in comparison to some of the more discussable looks of the night. As is always the case with Versace gowns, you run the risk of looking a little drag queen. And because her makeup is looking unusually harsh, it's not helping the effect. Also, that hair's kind of disappointing. An elaborate up 'do would've done a lot to bring this look up.
Love those fan earrings, though, Gorgeous and on point.
[Photo Credit: Jennifer Graylock/INFphoto.com, Kristin Callahan/ACE/INFphoto.com, INFphoto.com, Getty Images]