Darlings, it's a much bigger garden party than we thought! Because EVERYONE DIES AND THEY'RE IN HEAVEN TOGETHER.
Spoilers!
Now, Prepare yourselves for a facial blast of GROOVY.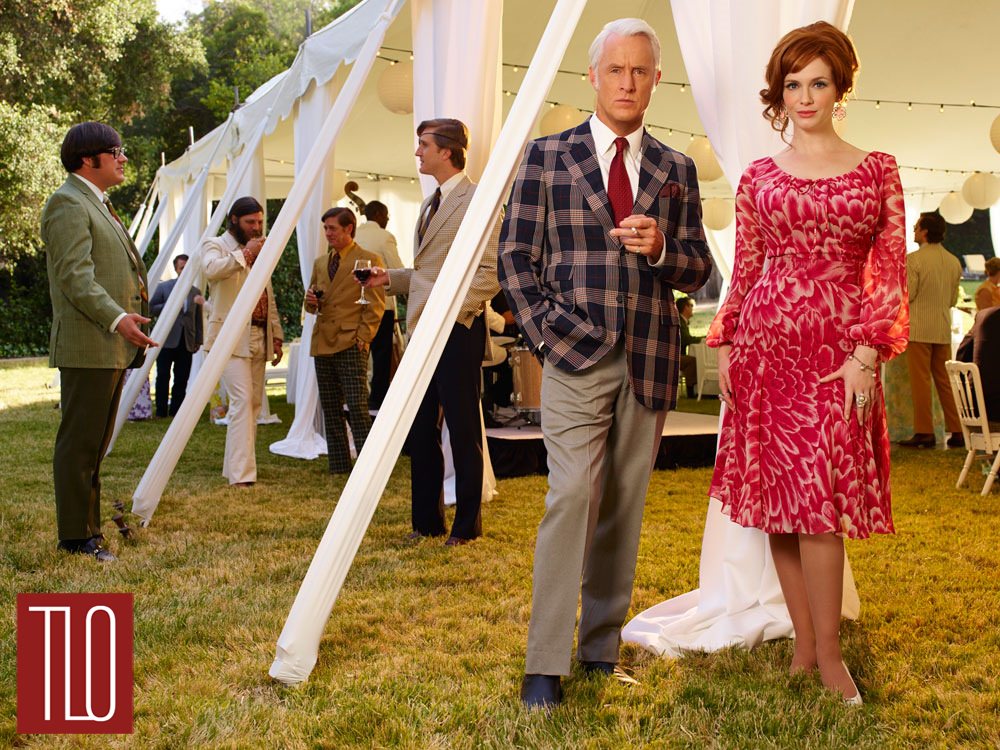 Wow. Ken's never gonna take that patch off, is he?
We think this one picture alone may kill the whole Peggy/Pete ship argument.
That is a metric fucktonne of plaid.
His tie matches her dress. They're sleeping together, clearly.
Vincent Kartheiser deserves an Emmy just for letting them do that to his hair.
Serving up some serious Johnny Carson realness.
[Photo Credit:Frank Ockenfels 3/AMC]