We feel bad, darlings. We're telling you now. She's so cute and she tends to make interesting style choices, but whenever we feature her, it seems we wind up giving her our particular brand of lovable drive-by bitchery, as if we hated her and her choices.
Well, no more. We're going to take our time, slow down, and give her the full treatment of T Lo bitchery.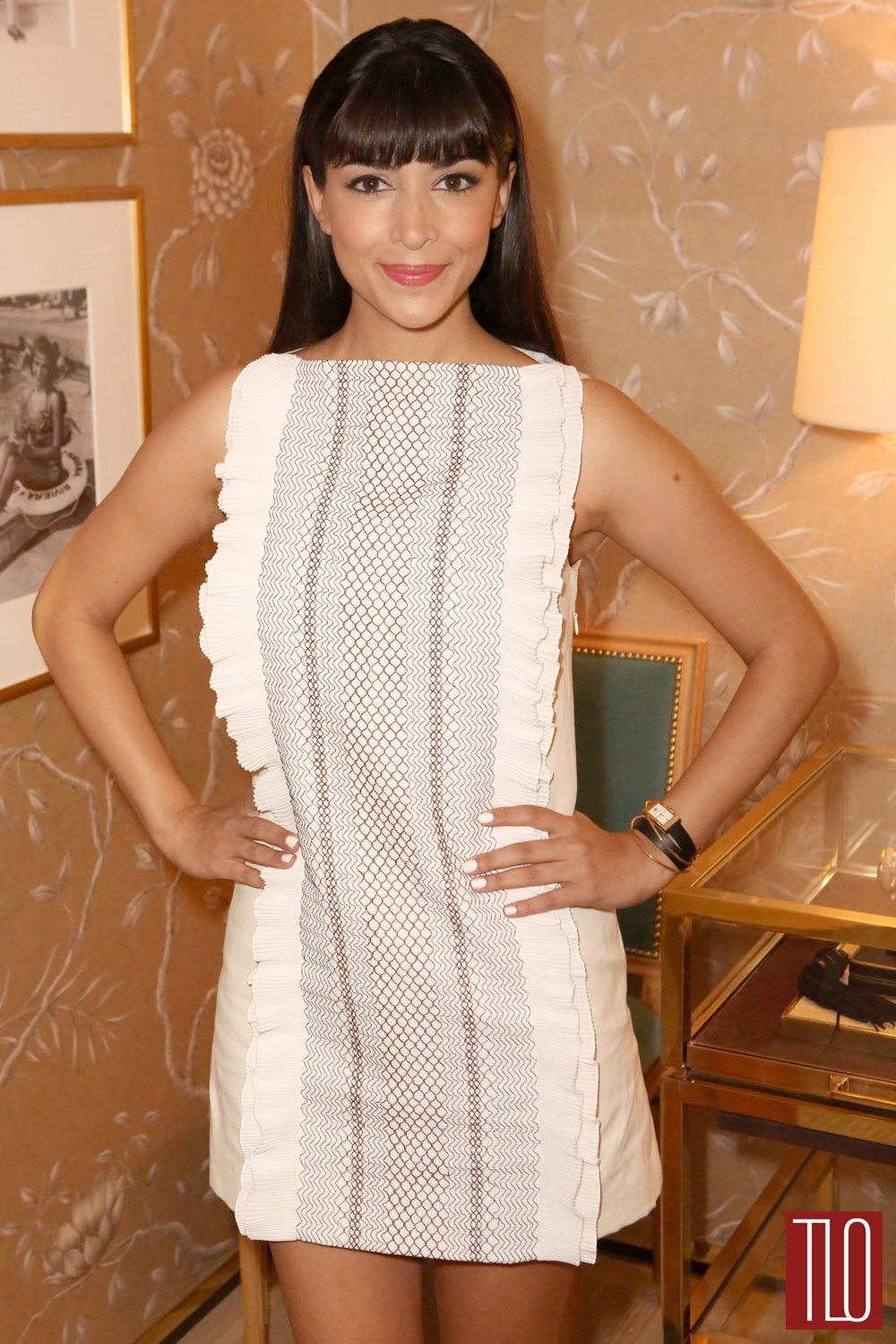 Hannah Simone attends Vogue and Tory Burch celebrate the Tory Burch Watch Collection at Tory Burch in Beverly Hills, California.
Tory Burch Spring 2015 Collection
She looks like a table runner.
We're sorry, Hannah! We tried! Your head's really cute!
[Photo Credit: Getty Images, IMAXTree]
blog comments powered by

Disqus