This is a really tough dress to pull off, so we give her a lot of credit for choosing it, especially since her style choices in the past have been pretty lackluster.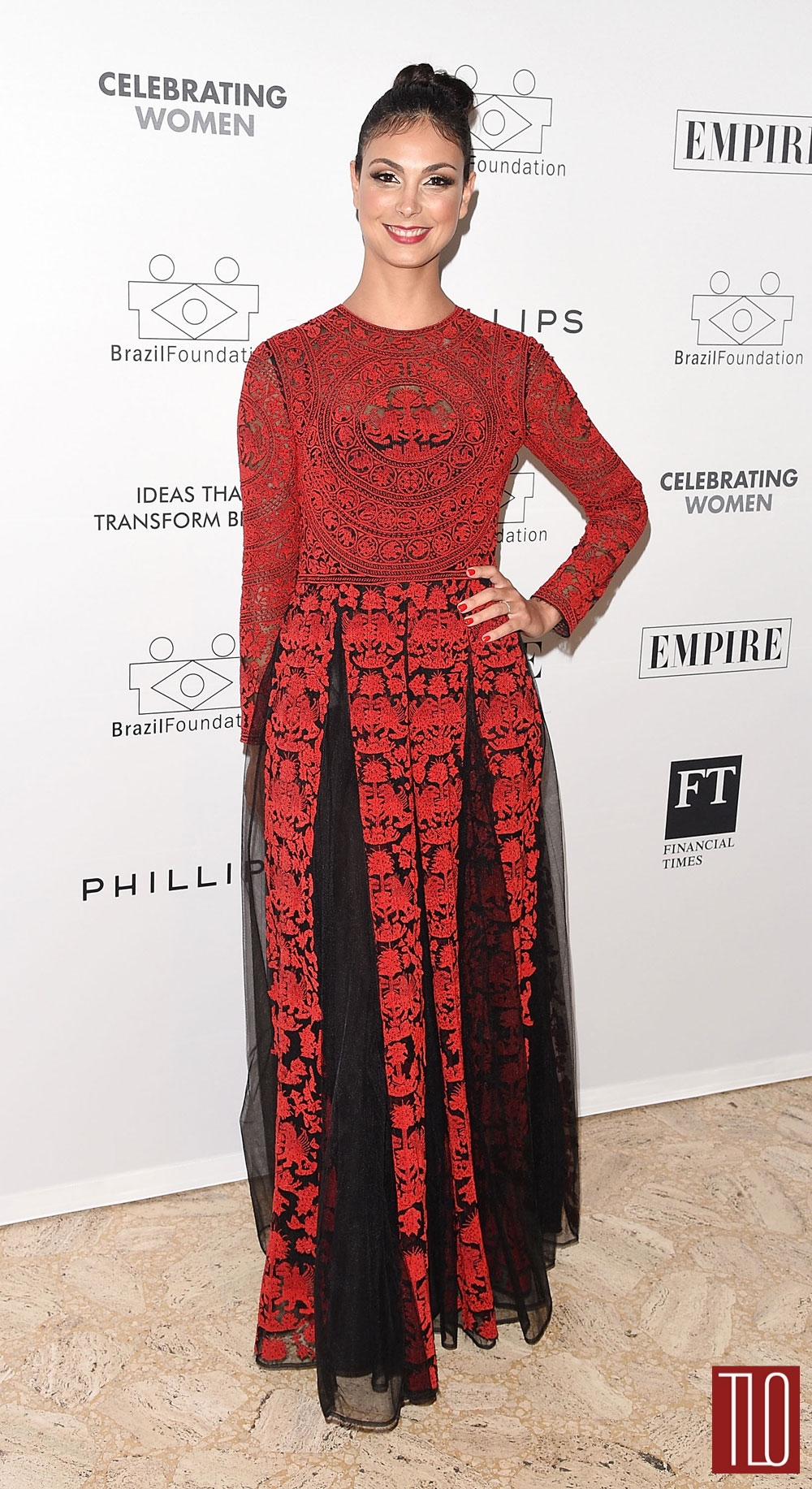 "Homeland" actress Morena Baccarin attends the 2014 BrazilFoundation Gala at Lincoln Center in New York City in a Valentino red lace long-sleeved gown from the Spring 2014 collection.
Valentino Spring 2014 Collection
It probably wouldn't have been our choice for her, because it's something of a shapeless thing. There's very little definition in the waist and the whole dress kind of hangs heavily off her. It's an FMO dress. For Models Only.
But we could have been convinced with some strong hair and makeup. Unfortunately, she's amazingly weak in these areas. A dress like this requires some serious drama to back it up and she's got baby hairs and top knot, which doesn't look dramatic so much as "starting my shift." If she really wanted to make this work – and she could have, even if it is heavy and shapeless – then she needed a blowout and a smokey eye at the very least. And would jewelry have killed her? Honey, you're wearing Valentino. Slap on some earrings and a pendant, for God's sake.
[Photo Credit: Andrew H. Walker/Getty Images, IMAXTree]
blog comments powered by

Disqus