Oh, Mary Louise! Look at you! You got it RIGHT!
For the most part!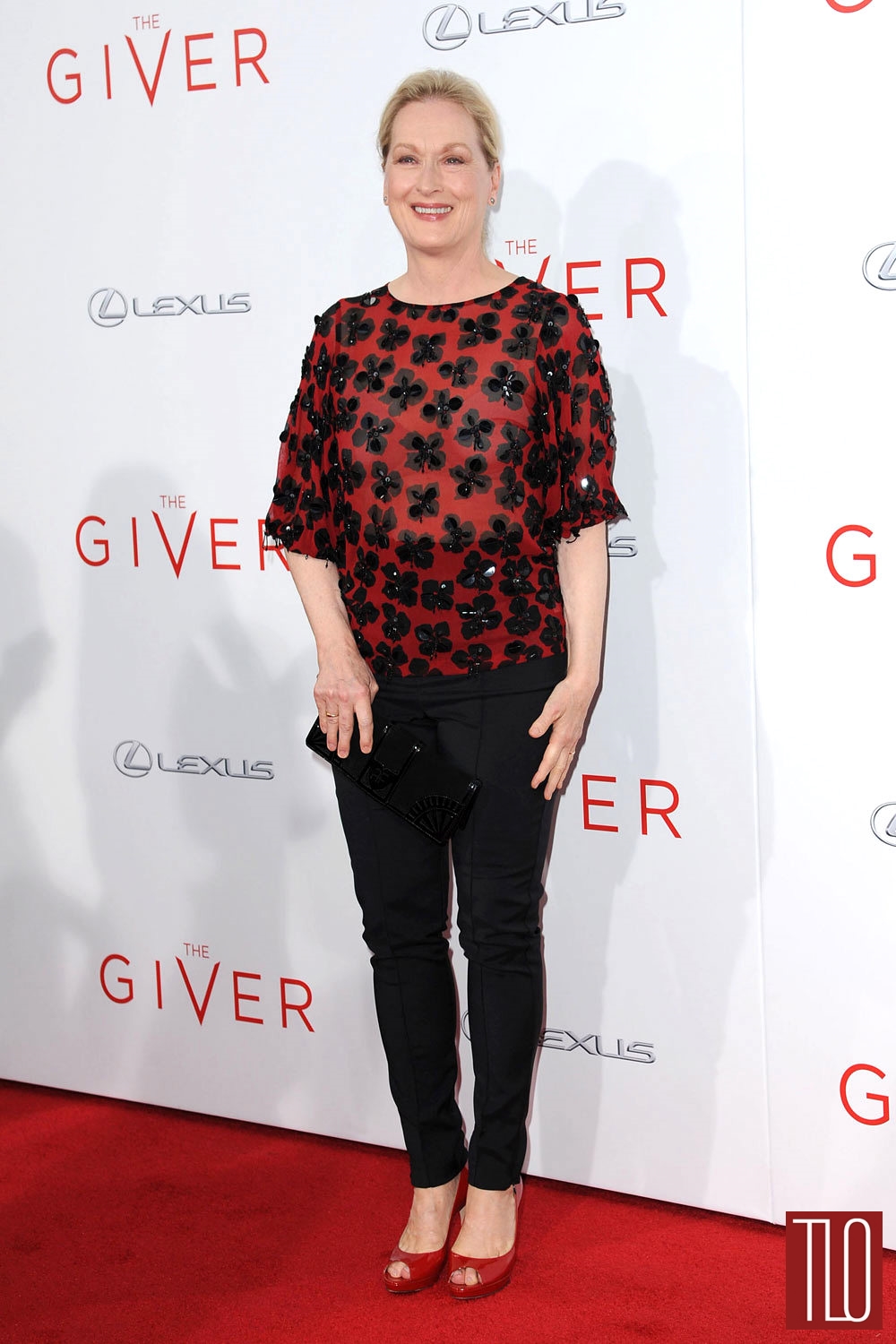 Meryl Streep attends the premiere of "The Giver" at the Zeigfeld Theatre in New York City.
Oh, honey. The bra. The visible waistband.
DETAILING, Meryl. This is what a good stylist can do for you. We don't expect you to test to see if this goes sheer under the glare of cameras. You're Meryl Fucking Streep. You don't have time for shit like that. But your stylist does. Because you pay her to. And if you actually did pay someone to put this outfit together, thank and commend them for finding something chic, casual, and flattering for you. Then fire them for not getting it lined or making you wear a cami underneath.
And hey, since we're talking about goods and services, how about you pay someone to do that hair for you when you're stepping out on a red carpet? Honey, we love you, but you always look like you just finished a day of bread-baking in a hot kitchen.
[Photo CRedit: Nancy Rivera/ACE/INFphoto.com]
blog comments powered by

Disqus