We love this for being bold and bright and full of summer.
Margot Roobie attends the One For The Boys Charity Ball during the London Collections: Men SS15 in London in a Vionnet white orchid faille silk dress featuring the neptune blue lotus flower print with a flared top and an asymmetric tailed skirt from the Spring 2014 collection paired with Casadei white sandals.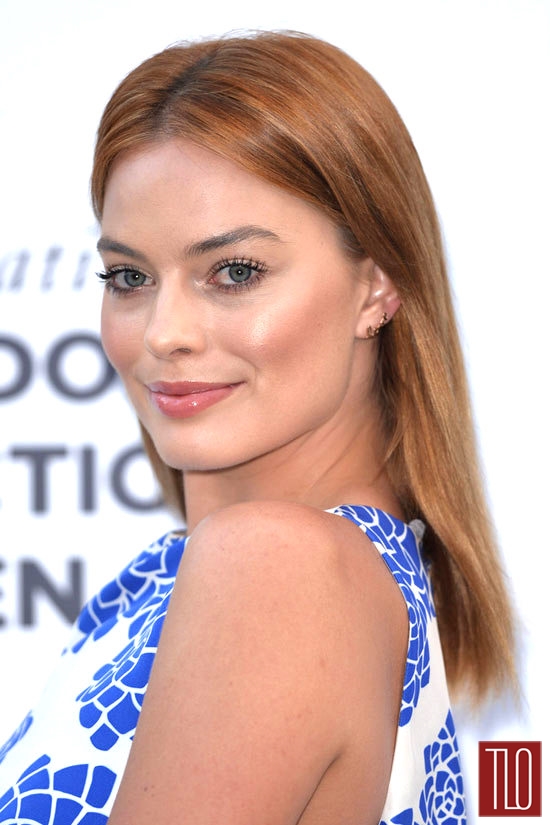 But man, is that shape not working. Gorgeous fabric, pretty great skirt, terrible top. Sorry, girl. Maybe a plain white tank or cami would've worked better than this.
We're glad to see she's gotten away from the very Barbie hair and makeup she was sporting during the Wolf of Wall Street poledance, but we can't bring ourselves to say this is an improvement. That hair color isn't doing a thing for her and her makeup looks really odd to us; like she borrowed someone else's and it doesn't quite suit her skin tone or something.
[Photo Credit: Getty Images]
blog comments powered by

Disqus