It's the summer of the B&W jumpsuit, it seems. We've expressed many opinions on the matter, as is our wont.
"WONT," BITCHES. STEP OFF. QUALITY FASHION COMMENTARY COMING THROUGH.
Kristin Chenoweth attends the 2014 Saturn Awards at The Castaway in Burbank, California in a Robert Rodriguez lace halter jumpsuit paired with Miu Miu pumps.
Robert Rodriguez Lace Halter Jumpsuit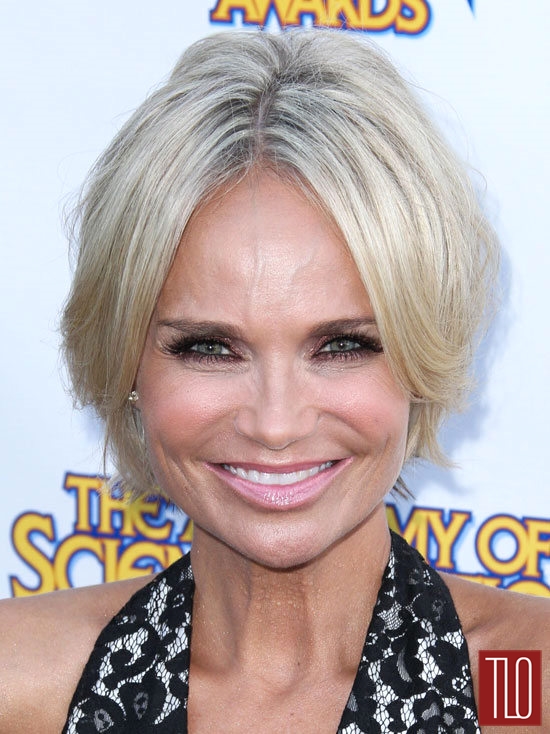 Enh. We'll leave this one up to y'all. We're not feeling it, but that's because it's lace and she's sporting the Silly Putty pumps, two of our fashion bêtes noires.
BÊTES NOIRES, BI-
You get the point. We're all up into the pretentious vocab today.
Remember to show your work.
Bitter Kittens make the call:
IN!

 And here's why!

OUT!
 Which I will now explain to you!
.
Jessica Pare has been waiting for far too long to hear that you hated her table runner dress and voted it OUT.
[Photo Credit: Celebrity Monitor/PacificCoastNews, shopbop.com]