Once again, we call on all Bitter Kittens to come together as a family and offer supportive, respectful, tolerant positive reinforcement to a fragile celebrity. Even if we do hate what she's wearing.
"Girls" actress Allison Williams attends Museum Of The Moving Image Honors Charlie Rose and Richard Plepler in New York City in a Dolce&Gabbana white lace gown.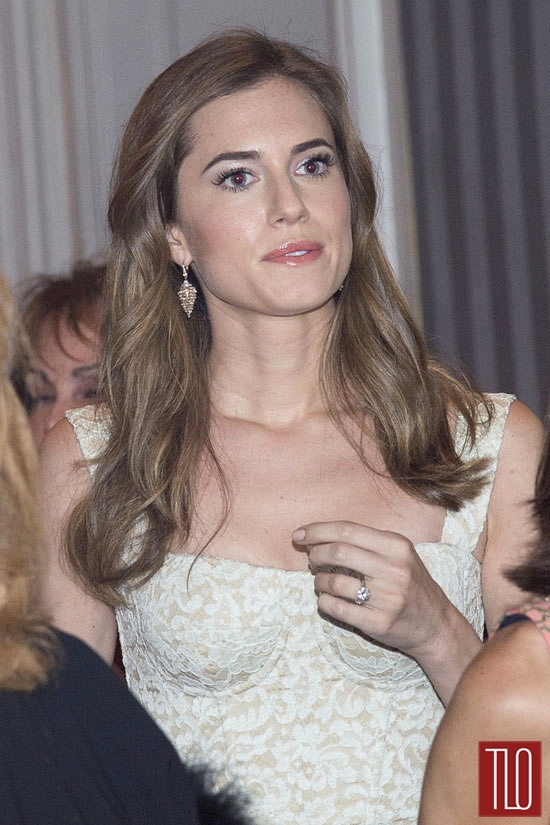 Because look: this gal couldn't find a dress with some personality if she tripped over it. Her entire fame period has been characterized by staid, tasteful, too-mature looks that spoke of her socialite background instead of her new celebrity status. So this choice, while it does basically look like underwear in gown form, is such a major step forward for her that we feel obligated to love it, to the best of our bitchy abilities. Yeah, it's not great to our eyes, but just the fact that she's wearing a Madonna-inspired Dolce & Gabbana gown is enough to applaud her. Lightly. Golf claps, really.
To be honest, she could have leaped directly from our polite approval to full on finger-snapping and neck-rolling if she'd just worn a gigantic bejeweled "BOY TOY" belt.
[Photo Credit: MJ Photos/PRPhotos.com]
blog comments powered by

Disqus