The Ralph Lauren peeps really knocked it out of the park for this event. Just as Cate brought her Galadriel game, HBC is serving up Bellatrix couture realness:
Helena Bonham-Carter attends dinner to celebrate the work of The Royal Marsden hosted by the Duke of Cambridge at Windsor Castle in Windsor, England in a Ralph Lauren purple strapless ruffled gown.
Ralph Lauren Fall 2013 Collection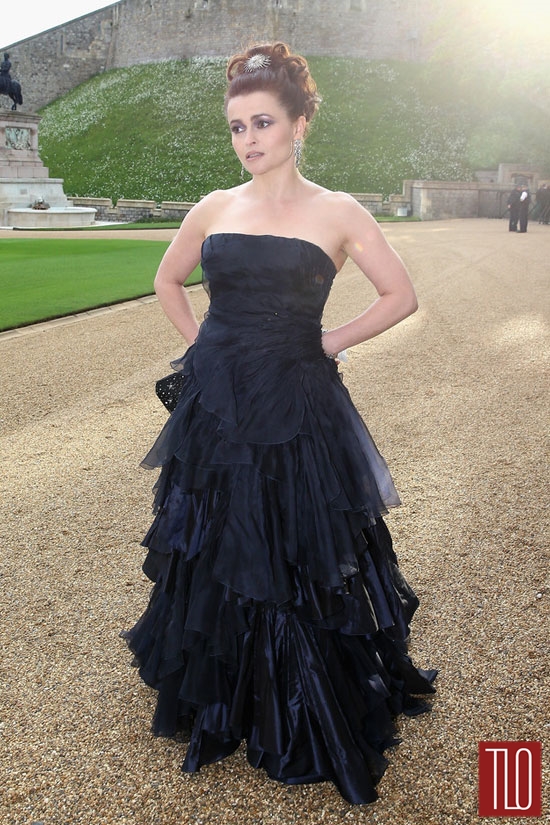 Gorgeous. We're not at all crazy about her hair here, but that dress is perfection on her. And the star-spangled bag gives it just the right touch of magic. The whole look is a bit of a stretch for her, but at the same time, it looks so right on her. Attagirl for stepping slightly out of your comfort zone, HBC.
Doesn't Harry Potter mania seem like a long time ago on the pop culture timeline?
[Photo Credit: Chris Jackson/Getty Images, IMAXTree]